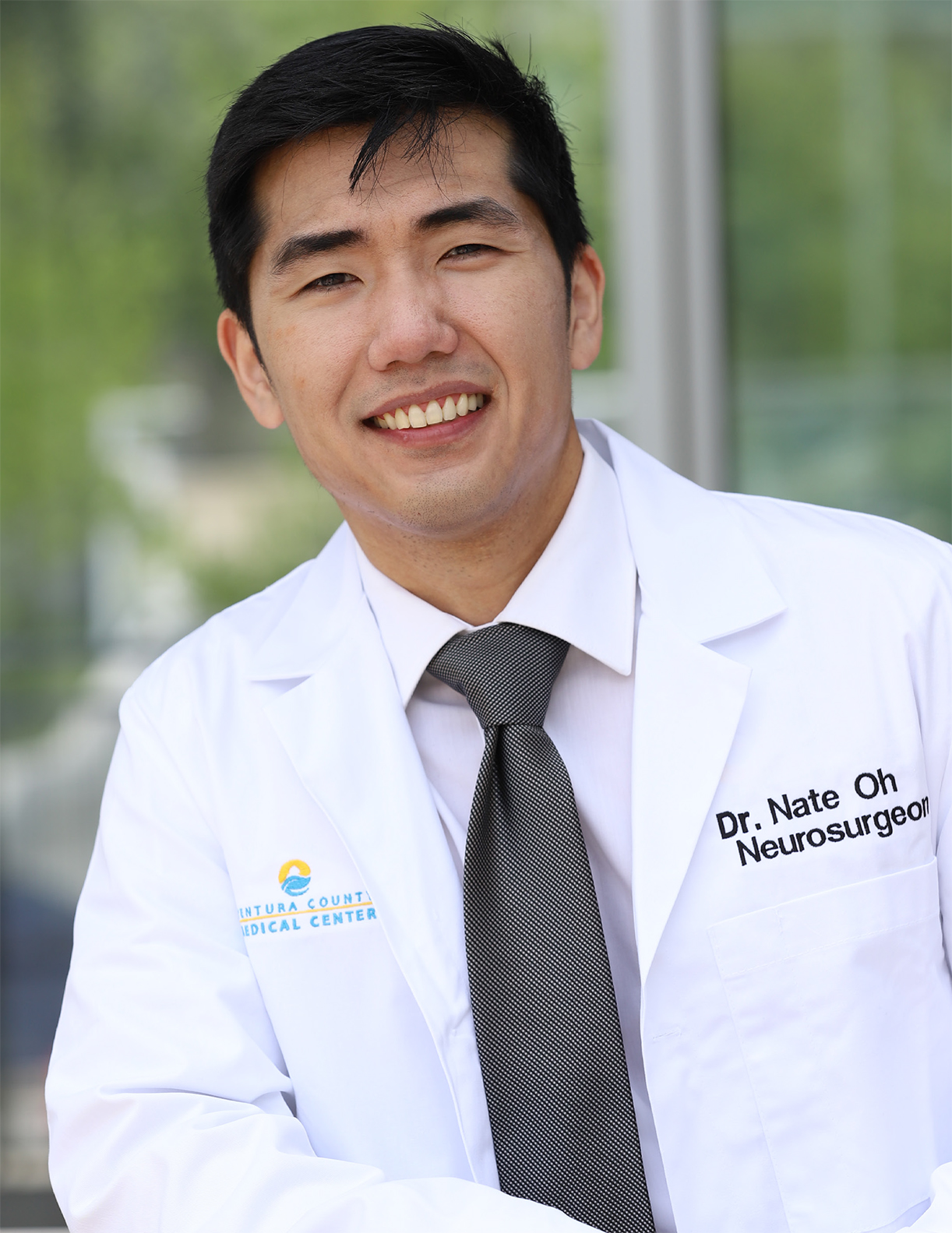 Dr. Nathan Oh
Surgery, Neurosurgery
Licenses and Certifications
State of California Medical License
American Board of Neurological Surgery, Board-Eligible, Neurosurgeon. 
Dr. Oh earned his D.O. from A.T. Still University, School of Medicine in Arizona, and did his post graduate training in Neurological Surgery, along with an infolded, Open Cerebrovascular Fellowship at UC Irvine. He is a member of the American Association of Neurological Surgeons, the Congress of Neurological Surgeons, and the North American Neuromodulation Society, and has been a National Institute of Health research grant recipient.
Procedures Performed
Neurotrauma

Brain and Spinal tumor Resection

Epilepsy (Temporal Lobectomy, Vagal Nerve Stimulator, Laser Ablation)

Cerebrovascular disease (Arteriovenous Malformations, Aneurysms, Cavernous Malformations, Cerebral bypass)

Degenerative Spine 

Disc Replacement 

Functional/movement disorders (Deep Brain Stimulation)

Gamma Knife Radiosurgery 

Pain (Spinal Cord Stimulator, Microvascular Decompression, Chiari Decompression)