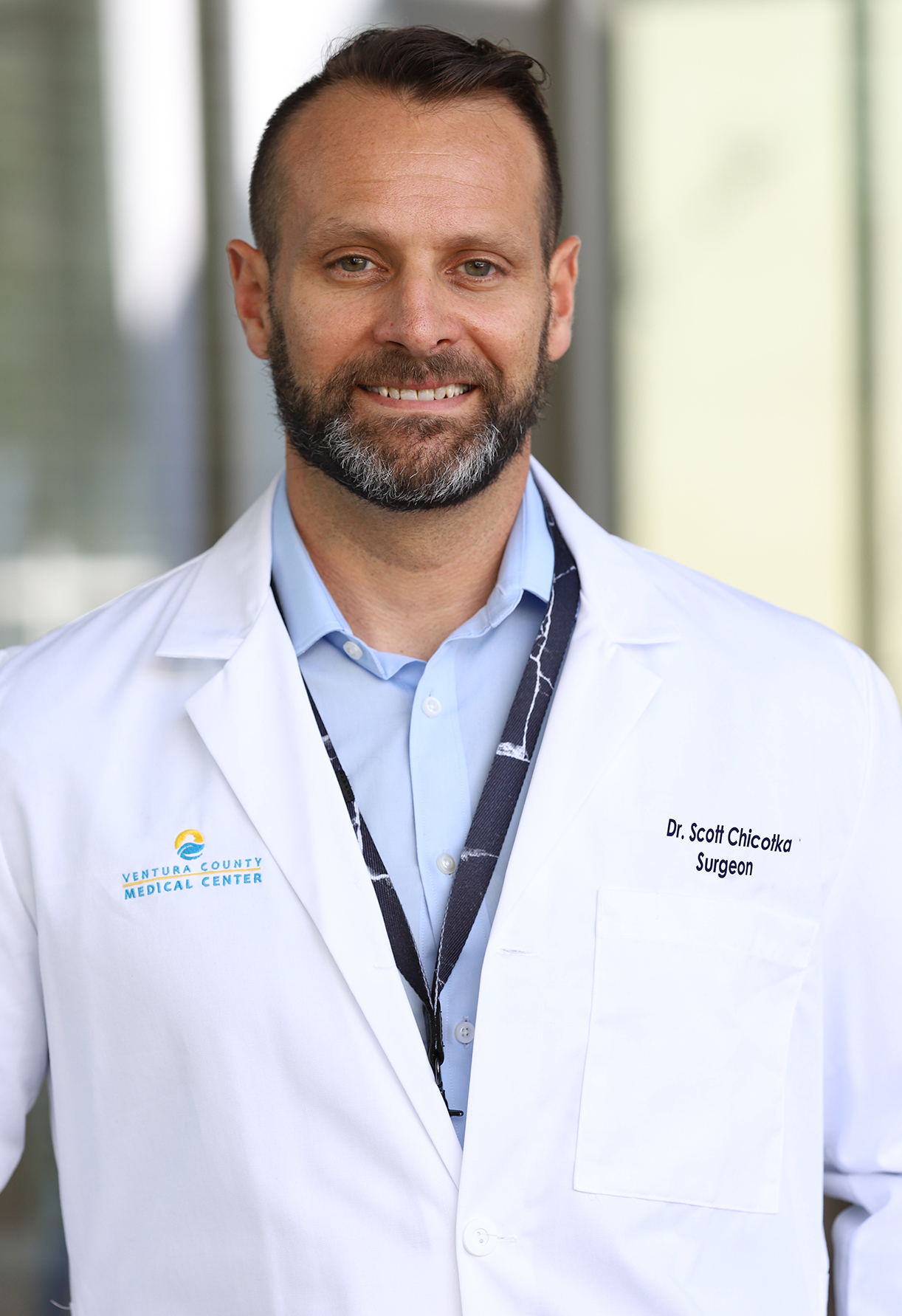 Dr. Scott Richard Chicotka
General and Thoracic Surgery
Medical Licensure & Board Certification
Medical Board of California
American Board of Surgery – General Surgery – 2019
American Board of Thoracic surgery *eligible and pending exams*
History
He attended college at the University of San Diego where he obtained a BS in Electrical engineering and worked as an engineer for Intuitive Surgical on one of the earlier iterations of the DaVinci robot.  Having an interest in medicine, he enrolled in a PhD program in biomedical engineering. One week after the start of courses Scott realized his path was to become a physician. He attended the Royal College of Surgeons in Ireland and had a particular proclivity toward surgery, which led Scott to a general surgery residency at Columbia University in New York City. There he gravitated to cardiac surgery and the emerging use of ECMO for heart and lung failure. He spent an extra year during residency for an ECMO/transplant fellowship specializing in all utilizations, configurations, and management of ECMO particularly ECMO transport, treatment of ARDS, and bridge to transplant. His research involved clinical outcomes of ECMO as well as ex-vivo pig lab where the team designed and successfully utilized ECMO as cross circulation to support pig lungs outside of the body for five days, and successfully transplanted them–An historical first.
Dr. Chicotka joined the US Navy and served as a reserve surgeon achieving a rank as a Lieutenant Commander.  He married his wife, Katy, while in residency and their daughter, Aria, was born during his chief year.
Scott was elected the administrative Chief resident and after the successful completion moved back to San Diego for cardiothoracic surgery fellowship at University of California, San Diego, where he helped developed and start an ECMO transport program. He decided to focus on combined general cardiac and thoracic surgery. His training at UCSD included minimally invasive robotic thoracic surgery, laser lead extraction, continued ECMO experience/heart failure therapies, and complex cardiac surgery care.